This new magical space, the 'Woodland Creature Outfitters', is 826 Valencia's newest location in Mission Bay, San Francisco. 
They are a nonprofit organization dedicated to supporting under-resourced students ages six to eighteen with their creative and expository writing skills and to helping teachers inspire their students to write. Their services are structured around the understanding that great leaps in learning can happen with one-on-one attention and that strong writing skills are fundamental to future success. 
The ribbed feature wall was designed to emulate the densely inhabited inside of a fallen log on the forest floor. With the program switched from inside to out (signage included), one can feel transformed once entering the space from the outdoor living room on the street.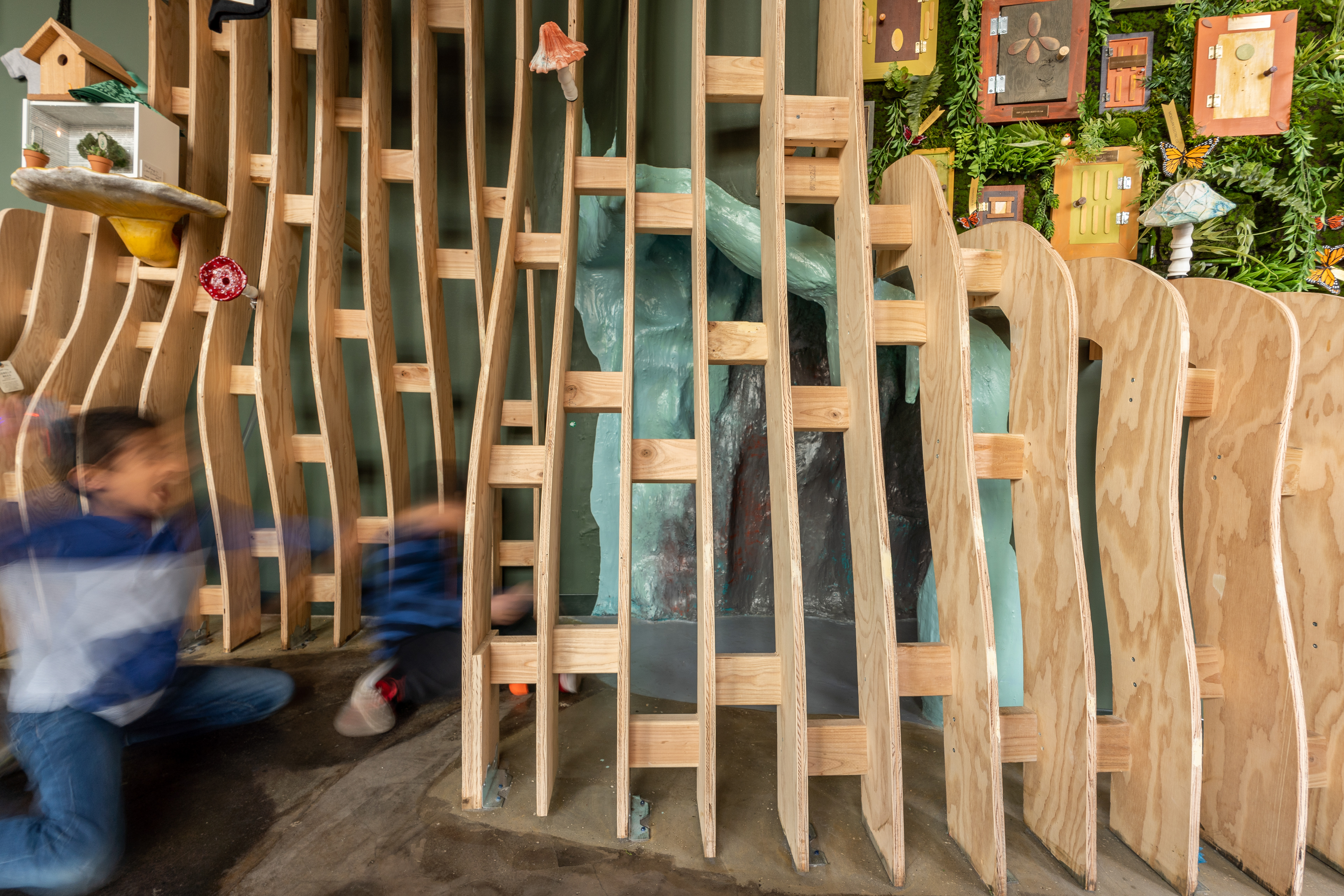 Within the large feature, wall were ferry doors, vegetation, store displays, and a network of fungi.  To achieve the textured color look we wanted, we decided to go with marbled concrete to make the mushrooms. They were 3D modeled in Maya and later 3D printed for mold making positives with silicon. There are five unique geometries that were tested throughout the process to see which geometries responded well to the pours. Both the ribbed log wall and the mushrooms were designed with a safety consideration of knowing kids would climb on them making this structural aspect challenging.